Fitness is important for all ages!
Based on the principle of Mechanics, Consistency and then Intensity, CrossFit Kids emphasizes good movement throughout childhood and adolescence. Our coaches are qualified personal trainers and CrossFit Kids instructors and tailor the movements, games activities to be age appropriate to each session.
All programs are offered for an 8 week period within school term, generally starting in week 2 of the school term. Due to space and coach requirements, numbers are limited.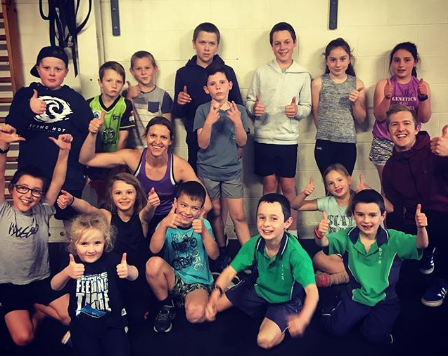 CrossFit Kids & Teens programs commence in wk 2 of each school term and run for 8 consecutive weeks.
Pre-enrolment is essential.
CrossFit Pre-Teens 8-12yrs
Fridays 3.30-4.10pm
$100 per 8 week term
CrossFit Teens 13-16yrs
Fridays 4.10-5.10pm
$120 per 8 week term
To find out more about CrossFit Kids visit